Tutorial: Creating reports (3 / 5)
In report settings you can choose email delivery.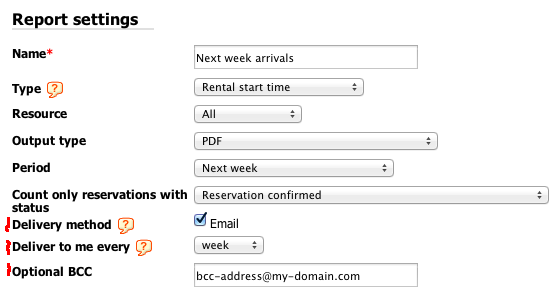 This will send the reports automatically to you by email (daily/weekly/monthly). You can also specify a number of BCC addresses (comma-separated if more than one) where the reports will be sent. At the bottom of the report settings window you'll also find a button
Times and days of report delivery
.
Please note that reports with no content (empty reports) will not be sent out.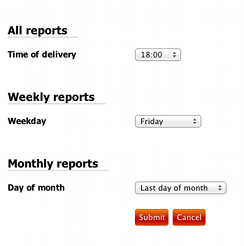 Here you can specify on which day/weekday/at which time the monthly,weekly and daily reports should be sent. This is a global setting and all your reports will be affected by it.